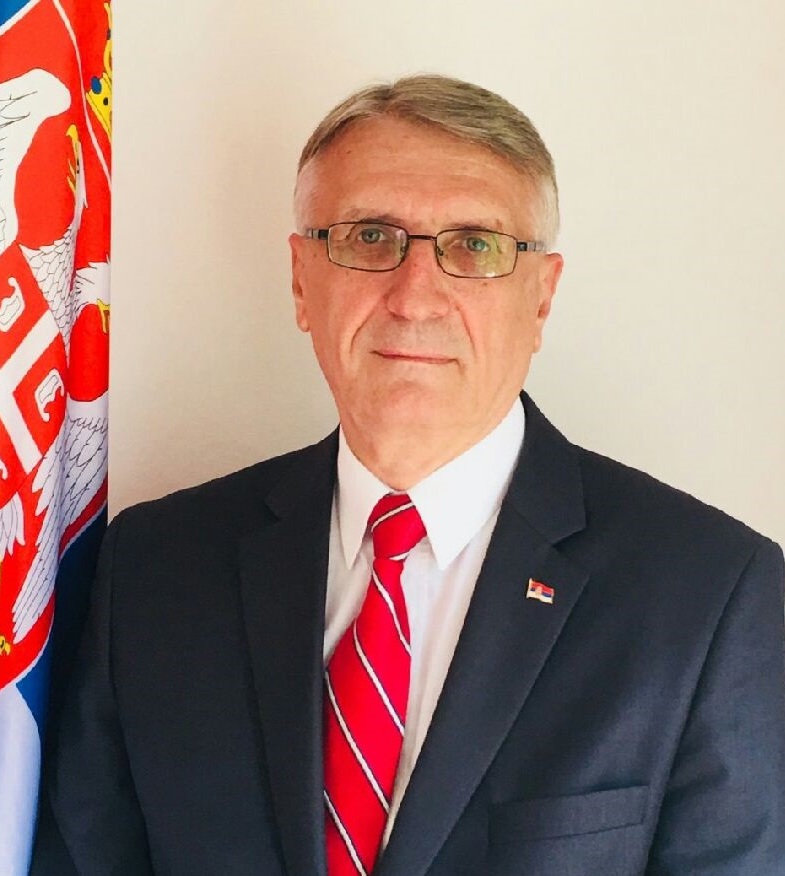 Mr. Božin Nikolić
- Born on 08 January, 1953
Education:
- Law School (1972 - 1976)
- Attended postgraduate (international) studies at the Law School/University of Belgrade (1977), as well as special seminars on the United Nations, China, and Diplomatic and Consular Law
- Attended and completed the Diplomatic-Consular Exam (1980) and
- Bar Exam (1981).
Professional Experience:
- Probationer - Federal Secretariat for Foreign Affairs of SFRY (1979)
- Assigned in diplomatic/consular capacity in Australia, Sweden, Greece, and USA
- Last foreign assignment was Minister Counsellor in Washington DC.
Last Diplomatic Position in MFA:
- Ambassador – Director of the Diplomatic Academy (2006 - 2014).
Current Position:
- Ambassador Extraordinary and Plenipotentiary of the Republic of Serbia to the Republic of South Africa, and non-residential to the Republic of Namibia, Republic of Mozambique, Republic of Malawi and Republic of Zimbabwe.

Other Activities:
Deals with the international legal protection of cultural property
- President of the National Commission for International Humanitarian Law of the Republic of Serbia (2013 - 2014).
He created, organized and participated in numerous international gatherings.
Foreign languages: English and Russian.
Married, with two children.